A Candle At Midnight
"If you have knowledge, let others light their candles at it." - Margaret Fuller
On the clearest winter nights, far from the lights of cities and humanity, you can see the thousands of stars that fill the sky, flames of cold fire in the night. A candle is an earth-bound star, ever leaping and dancing upwards, eager to rejoin her kindred in the heavens. And a single candle in the dark of midnight is stronger and brighter than a thousand suns at midday. Welcome to my website--may you light your candle here.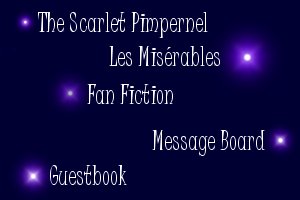 I Am A Proud Member Of:



Phenomenal Women Of The Web

About this site / About me / Last Updated: January 17, 2001
This site created with a text editor. Let those who can write their own HTML, do!
The images on this site were created in Paint Shop Pro. Please do not take them.
Instead, try to make some yourself. It's fun to do, and it isn't that hard.